Performance driven campaign development
Campaign Design, Activation and Optimization
Grow lifetime value by engaging consumers seamlessly across channels
Consumers don't just demand great experiences with your brand, they expect it. So, how do you build real relationships with people that drive purchases? Our full-funnel Campaign methodology lets you acquire the right customers, listen for engagement, and deliver relevant messaging and content to build trust and loyalty and drive re-purchase.
Our talented team will work with your business to understand your customer's needs and pain-points throughout their buyer journey.
Ready to align your Campaign Framework?
We'll collaboratively develop a content marketing strategy with assets that deliver audience engagement and encourage customers along a journey toward conversion and loyalty.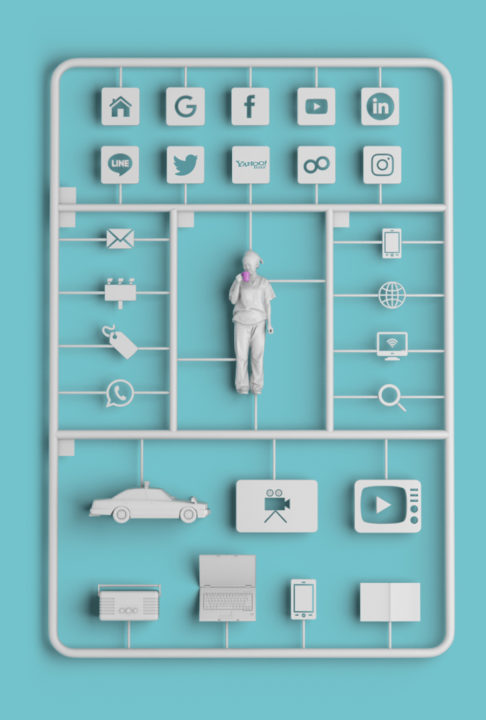 OMNICHANNEL CAMPAIGN DEVELOPMENT
We help you plan your campaigns for long term success – not only across digital channels, but connected to offline, call-centres and retail channels as well.
The ability to deliver great end-to-end customer experiences now relies heavily on well-integrated campaign design and marketing technology ecosystems. With leading subject matter and certified platform experts, we completely understand the ins-and-outs of some of the world's leading marketing and advertising technologies.
Customer journeys are non-linear, omni-channel and have a strong reliance on real time data to inform best next actions. Our team have a wealth of experience across these practices which have proven instrumental to successful Customer-centric Campaign Design.
We offer a free consultation service to establish campaign readiness and share best practices. Utilize our campaign planning methodology to design your campaign framework today. 
content design and PRODUCTION
When your customer journeys stages are supported by strong content, you'll see stronger results as your customers engage with messaging relevant to them at the right moment in time. Specialist in trans-creation and adaptation of Global Campaign Assets, our team will ensure brand integrity while contextualizing content and messaging against both Journey Stage and nuances of the Japanese Market to accelerate program performance.
Do you want to produce content that people actually want to spend time with, captivating new customers and earning the loyalty of repeat customers?
Target, Attract, And Acquire Customers
We build unique campaigns that are driven by your campaign framework. Because our focus is on conversion across the different stages of your customers journey, we concentrate on efficiently personalizing and optimizing Paid Media to deliver the right message, to the right customers, in the right channel at the right time. 
With strong direct media relationships across Japan, our unique journey stage approach constantly tests and optimizes placement, bidding, channels, format and messaging across multiple segments to find the most cost efficient scenarios.
This always-on framework ensures we achieve both individual key performance indicators to meet your Return on Ad Spend (RoAS) requirements while delivering against Customer Journey Goals.
Talk to us about improving your RoAS today.
GET MORE FROM YOUR MARKETING AUTOMATION PLATFORM
Insight-led Marketing Automation
At its best, your Marketing Automation solution is a combination of Strategy and Automation Software. It should allow you to nurture prospects with highly personalized content that engages and converts them to customers. At its worst, it can be a very expensive email delivery solution built around inflexible drip campaigns that could be costing you your valuable contacts or worse, marketing qualified opportunities.
Using the most efficient combination of Paid, Earned and Owned channels, we build customer journey pathways to generate more net-new contacts and nurture leads through highly personalized and contextualised communications that ultimately increase Customer Lifetime Value and Revenue.
Superdrive are considered leading experts in Marketing Automation in Japan and have an experienced marketing automation team with years of experience across multiple platforms.
Whether you are starting your Marketing Automation Journey or would like to get more out of your existing instance – reach out to us for a Free Readiness Audit.

OPTIMIZE WHAT MATTERS MOST
Superdrive offers full-stack analytics and data management services. Our team works with many platforms to help your organization to better understand the information that drives your success.

We design campaigns with testing, tracking and in-flight optimization in mind for improving ROI and effectiveness. Our approach sets goals and targets against all aspects of your campaign framework, managing program performance through actionable analytics that are usable across all layers of the organization.
Our analytic services span:
Ready to take the next step in growth?
Go beyond vanity metrics and let us help improve campaign performance and revenue contribution based on well defined goals and actionable analytics.